The general rule of thumb is to never clean coins. Ever.
This is particularly important with valuable coins, because a speculator might clean the coin to improve it's worth – but most cleaning actually is visible to coin graders, and such attempts actually reduce the coins value. But there are times to clean a coin, and consider the best way to handle them – look at this from the internet:
If you are considering selling the coins, definitely do not clean them; store them separately and bring them to a dealer for appraisal. If your coins have sentimental value, souvenirs of a trip, or a gift from a friend, preserve them in a holder or frame, and clean them if necessary – the sentiment is worth far more than the coin.
There is nothing wrong with wiping your coins with an athletic sock or 
polishing cloth
, as these do minimal invasive damage to the coin. You may also want to polish a coin that is deteriorating due to corrosion or oxidation – consider it's value before attempting this, cleaning can actually diminish the collectible value of the coin if done harshly or with strong chemicals.
After you polish your coins, reduce any further damage by keeping them in plastic holders or traditional coin flips.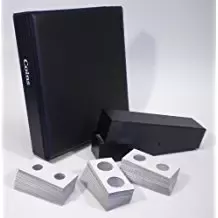 A fun thing to do with some coins is to use them as jewelry. In that case, having a clean finish will be necessary, and the finished piece may be worth more than the coin itself.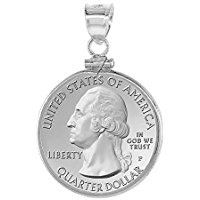 Here is how you can put an amazing shine on a coin:
He uses Mothers Metal Polish and a Dremel tool with a buffing wheel. (Links to Amazon)
If you are unsure as to clean your coins or not, bring them to a coin dealer and ask! Most are helpful professionals, and have a wealth of knowledge. You can also get an idea from these sites on coin grading, especially when dealing with a coin you suspect has value: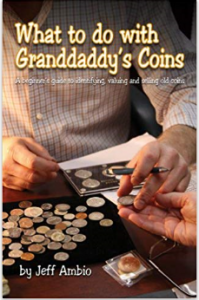 Remember to have fun with your collection! Clean or not, sort your pocket change, and see where your coins have traveled from in the world!
Of course, if you don't want to mess with those nasty, dirty, coins, just send them to me and I will "take care of them for you".  Honest.
Thanks for reading my Blog! – Feel free to share!