Sorting through your change is a good practice, because you never know what kind of coins you will find. I make it a habit to put my change on my dresser, and sort through it to find any "treasure".
I also take the surplus coins to the local coinstar machine, and exchange them for gift cards (no upcharge – so I can feed my Starbucks habit with my excess change)!
While I don't have any expectation that I will find a rare million dollar coin, I do find many nice pieces for my collection, some of which I give to my grandson. Mostly all are in circulated or worn condition: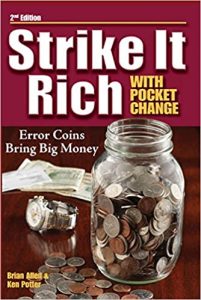 Wheat pennies, of all ages
Old nickels, and occasionally old buffalo nickels
solid silver dimes, quarters, and the occasional Half dollar.
assorted foreign coins, of all ages and denominations.
I also look at my bills, as I often find error bills, two dollar bills, and some really old bills.
You also develop a healthy interest in coin collecting, as you learn which coins may have value, and which ones to toss in the coinstar Jar.  For example, almost any coin minted in 2009 is worth more than face value, as 2009 was a "low mintage" year – so Coins don't have to be ancient to have value!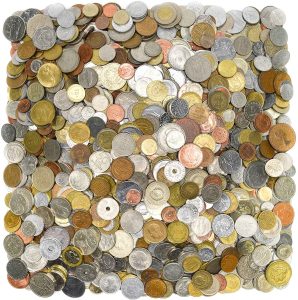 If you are a visual person, take a look at this board on Pinterest, To get an idea of what coins to look for.
Sometimes I wonder what coins have passed through my hands that might have been exciting, had I looked….